Christian music group Newsboys has announced eight new dates for its Spring 'Let the Music Speak' Tour. Adam Agee will open up the entire tour and the band has announced that Jeremy Rosado will appear in select cities.
NEW DATES:
3.16 Toms River, NJ
3.17 Rochester, NY
3.18 Kingston, NY
3.19 Hamburg, NY
3.23 Odessa, TX
3.24 Corpus Christi, TX
3.25 Beaumont, TX
3.26 Austin, TX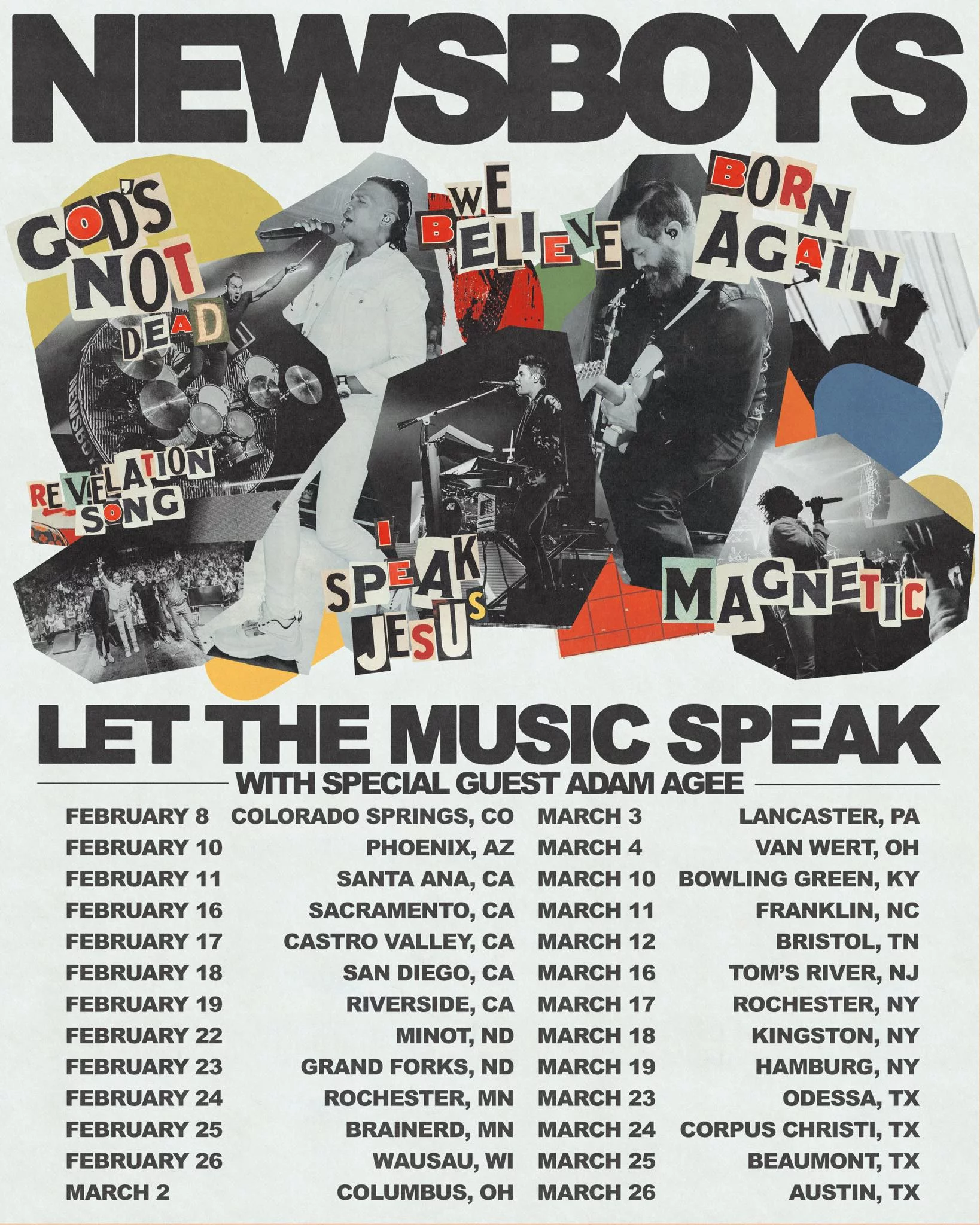 The post Newsboys Add Nine Additional Dates To Spring Tour appeared first on CCM Magazine.
Via News Archives | CCM Magazine https://ift.tt/K4D7gjW